30.03.2020
Dr. Norbert Schraad to enter retirement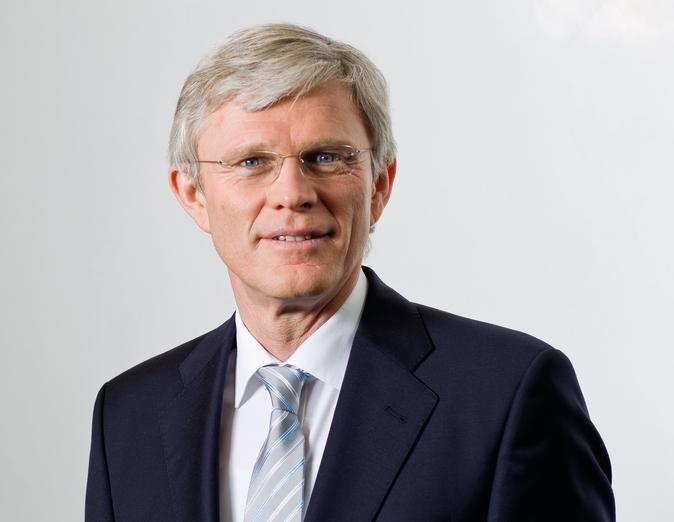 Dr. Norbert Schraad (64), a member of Helaba's Board of Managing Directors, will be leaving the bank and com­mencing retire­ment on 31 May 2020 upon reaching the age limit for Board members. As a member of Helaba's Board of Managing Directors since 2006, he is responsible for Corporate Banking. The business fields he is in charge of will be reallo­cated to the remaining three board members with front office responsibi­lities as early as the end of March.
Dr. Schraad joined Helaba in 1993 and played a key role in formulating the "Helaba 2003" strategy. The aim of this strategy was to develop Helaba into a customer-oriented bank and a leading provider of complex financial products. His tenure at the bank saw the establish­ment of the business divisions of project finance, aircraft and ship finance, acquisition finance and balance sheet structure manage­ment including pension manage­ment, international leasing finance as well as asset backed securities. Since the launch of the bank's corporate finance activities, earnings in this divi-sion have grown from 0 to a most recent level of 370 million euros.
In 1998, he became an Executive Vice President and, in 2006, was appointed to the Board of Man-aging Directors, where he additi­onally assumed responsi­bility for Corporate Customer Sales. He restructured this segment along sector-specific lines and expanded its international reach. Since he assumed responsibility for this business, earnings have grown by an average of 7 percent per year to 456 million euros. "I am handing over well-positioned business fields to my colleagues on the Board of Managing Directors. I would like to thank Helaba's customers for their decades of loyalty and successful colla­boration", Dr. Norbert Schraad said.
Gerhard Grandke, Chairman of Helaba's Supervisory Board, sums up Dr. Schraad's contribution to the bank's success by saying: "Dr. Schraad has persistently and continu­ously expanded the bank's corporate customer activities, both in terms of products and customers. Thanks to him, Helaba has achieved an out­standing competitive position. He has been a model of exemplary customer-focused leader­ship. We extend our sincere thanks to him for his dedicated and success­ful work as well as the way he has served Helaba in a spirit of mutual trust for more than a quarter of a century. We wish him all the very best for the future".

Dr. Schraad gradu­ated from the Technical University of Berlin with a master's degree in enginee­ring, worked as a research assistant at the Kiel-based Institute for the World Economy before ob-taining his doctorate at the University of Oldenburg. From 1985 to 1993, he held various positions at Deutsche Bank AG in Lübeck, Hamburg, New York and Frankfurt, culmi­nating as a senior manager in the Corporate Finance division.