31.03.2020
Christian Rhino appointed as new member of Helaba's Board of Managing Directors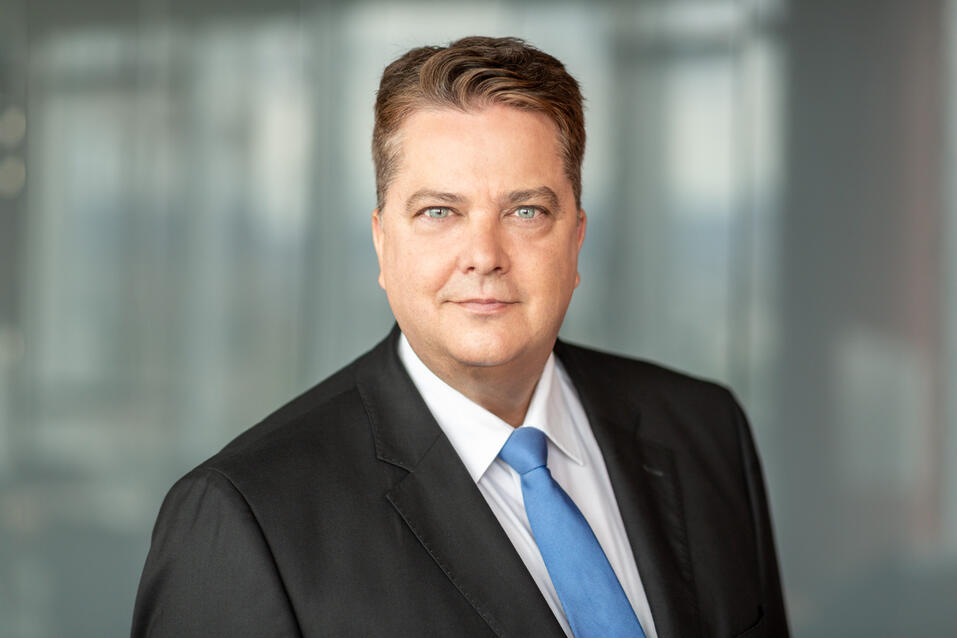 The Board of Owners and the Super­visory Board of Helaba have appointed Christian Rhino (50) as a member of the Board of Managing Directors. The decision is subject to approval by the German and European banking super­visory authorities. Christian Rhino will assume responsibility for the newly established position of Chief Infor­mation Officer & Chief Operating Officer (CIO/COO) on the Board of Managing Directors by 1 October 2020 at the latest. Follow­ing approval by the supervisory authorities, his responsi­bilities on the Board of Managing Directors will include the divisions of Information Technology, Operations and Organisation.

After completing a degree in industrial engineering and launching his professional career at Deutsche Bank AG, Christian Rhino joined the Commerzbank AG Group in 2001. He held various positions at Commerzbank AG before joining the Manage­ment Board of mBank S.A., Warsaw, Poland, as Chief Operations Officer (COO) from 2008 to 2012. Upon his return to Commerzbank AG, he served from 2012 - 2019 as a member of the Executive for Banking Operations with responsi­bility for global transaction banking, cash management, banking services, credit adminis­tration for private and corporate customers, archiving and the service companies of the Group Services division. Since January 2019, Christian Rhino has served as Group Chief Data Officer (CDO) / Executive for Customer Process & Data Management at Commerzbank AG.
"Digital trans­formation is increa­singly shaping the financial sector and this is placing greater demands on banks' IT infra­structure and its interfaces to opera­tional and organi­sational units. Helaba is responding to this develop­ment with the newly created position of Chief Information Officer & Chief Operating Officer. With the appoint­ment of Christian Rhino, we are gaining an experienced senior banking executive with wide-ranging expertise in the areas of infor­mation technology, digitisation and operations for this important function," remarked Gerhard Grandke, Managing President of the Savings Bank and Giro Asso­ciation Hesse-Thuringia and Chairman of Helaba's Supervisory Board, in expressing his delight at the new appoint­ment to the Board of Managing Directors.
With the appoint­ment of Christian Rhino to the new position of CIO/COO on the Board of Managing Directors, the allo­cation of responsi­bilities in the Board, which will comprise six members in future, is also being reorganised. As of 1 June, Thomas Groß will assume the dual functions of CEO and CFO, with responsi­bility for Group Controlling, Accounting and Taxes, Human Resources, Legal Services and Internal Audit. Dr. Detlef Hosemann will in future assume the role of CRO, with responsi­bility for Risk Controlling, Credit Risk Manage­ment, Restructuring/Workout and Compliance. As previously commu­nicated, the product and market divisions will be managed by the following members of the Board of Managing Directors: Christian Schmid for Real Estate & Asset Finance, Hans-Dieter Kemler for Corporates & Markets and Frank Nickel for S-Group & Midcaps.
Picture: Commerzbank