05.12.2018
Helaba to finance acquisition of Wars Sawa Junior for EUR 170 million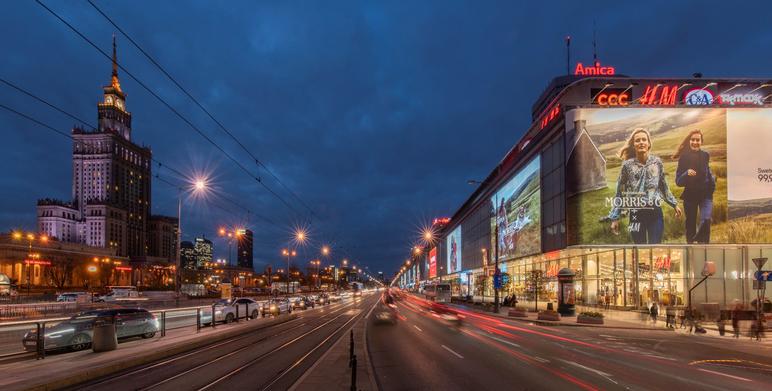 In its capacity as agent, arranger and sole under­writer, Helaba is financing the centrally located shopping centre "Wars Sawa Junior" for Atrium European Real Estate Limited. The German Landes­bank is providing a loan in an amount of EUR 170 million with a term of eight years for the acquisition. The well-estab­lished shopping centre is located in the heart of the capital Warsaw and was opened in the early 1970s, making it Poland's first depart­ment store. It has become one of the best-known shopping centres thanks to continuous moderni­sation and numerous extensions. The property is situated in a very good location at the inter­section of the most important metro stations in the middle of Warsaw, directly opposite the Palace of Culture. About five million people pass the property every month. The shopping centre comprises 26,000 sqm of retail space, which is fully let on a long-term basis to prestigious brands such as H&M, C&A, CCC, TK Maxx and Zara. It also offers 11,000 sqm of office and storage space.
The sponsor Atrium European Real Estate Limited was founded in 1997 and is one of the largest owners and managers of shopping centre portfolios in Poland and Central Europe. 
Helaba will syndicate part of the EUR 170 million and thus pursue its strategy of consistent out­placement. The prestige property also com­plements Helaba's high-calibre portfolio in a key target market of Europe.

About Helaba
Helaba is a German Landes­bank headquartered in Frankfurt and Erfurt and at important financial centres worldwide. As a balance-sheet lender with a sustain­able business model, real estate business is focused on commercial properties in Germany, Europe and the US. Helaba started business in Central Eastern Europe in 2006. The bank finances office, retail and logistics properties in Poland, the Czech Republic and Slovakia for institutional investors.
About Atrium
Atrium is a leading owner, operator and redeveloper of shopping centres and retail real estate in Central Europe. Atrium specializes in locally dominant food, fashion and enter­tainment shopping centres in the best urban locations. Atrium owns 34 properties with a total gross leasable area of over 970,000 sqm and with a total market value of approxi­mately €2.8 billion. These properties are located in Poland, the Czech Republic, Slovakia and Russia, and, with the exception of two, are all managed by Atrium's internal team of retail real estate professionals.