20.05.2019
Helaba's Düsseldorf branch under new management from June 2019
Stefan W. Ropers (63), who has managed the Düsseldorf branch since 1 June 2015, is leaving the bank at the end of May 2019. He will be succeeded by Martin Fänger (61), who will assume the new role in addition to his current position as head of the ZKM Multina-tionals division in the North Rhine-Westphalia and Benelux regions.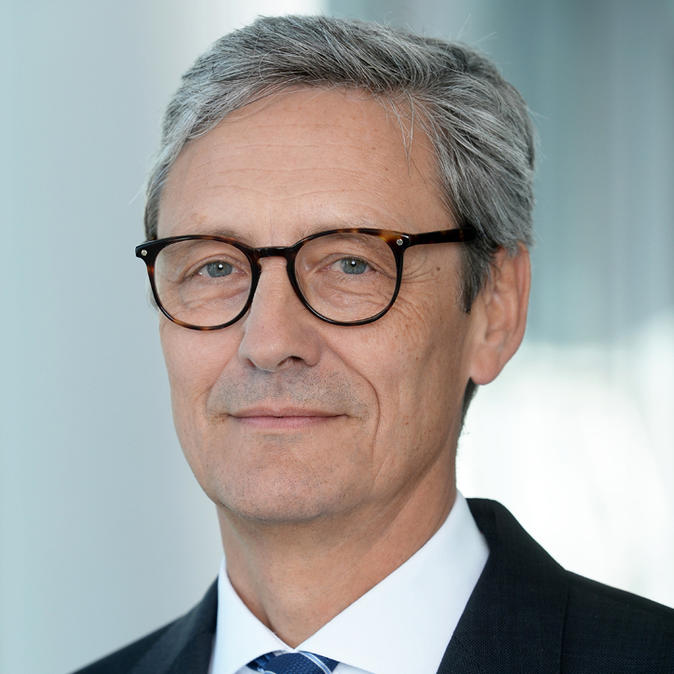 "We would like to thank Mr. Ropers for his commit­ment. He made his mark on the branch and thus contri­buted to the growing success of our business in North Rhine-Westphalia. We wish him all the best for the future," said Dr. Norbert Schraad, Member of Helaba's Board of Managing Directors and respon­sible for Corporate Lending. "Martin Fänger knows the Düsseldorf location and the market in North Rhine-Westphalia very well as a result of working together with companies in the region for many years. We wish him the very best of success in his new position," Schraad continued. In his additional role as General Manager of the branch, Fänger will continue to report directly to Dr. Norbert Schraad.
Fänger has been with Helaba since 2008, initially in Frankfurt and since 2012 in Düsseldorf, where he is head of the ZKM Multi­nationals division.
In 2012, Helaba assumed the function as the central clearing insti­tution for savings banks in North Rhine-Westphalia following the takeover of the S-Group bank in NRW. Since then, it has continuously expanded its position as a commercial bank, S-Group bank and bank for public-sector customers in North Rhine-Westphalia. Helaba has also maintained a branch office in Düsseldorf since 2012 which, with currently around 400 employees, is the bank's second largest location after Frankfurt.