23.07.2018
Representative office in São Paulo begins operations
On 25 June 2018, Helaba opened its new representative office in São Paulo, Brazil.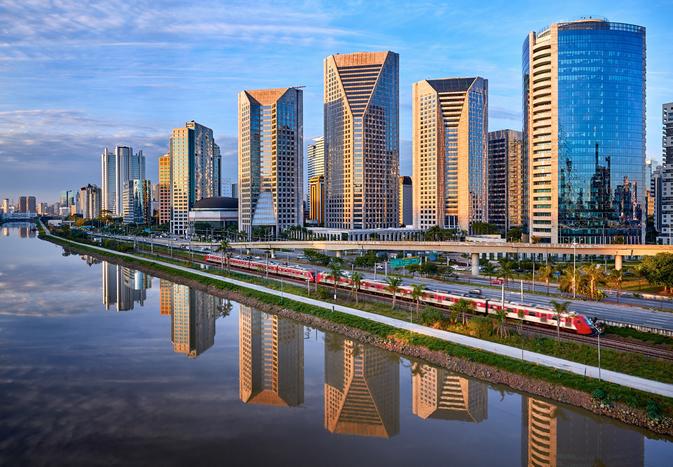 On 25 June 2018, Helaba opened its new represen­tative office in São Paulo, Brazil. Helaba's presence in Brazil represents a further milestone in the expansion of its inter­national lending and financial services to meet the growing needs of its own corporate clients as well as those of the savings banks.

"Latin America, especially Brazil and the São Paulo region, are interesting and signi­ficant invest­ment locations for Helaba's clients as well as the savings banks' corporate customers", explains Klaus-Jörg Mulfinger, the member of Helaba's Board of Managing Directors respon­sible, among others, for banks and inter­national business as well as lending to savings banks.
With the establish­ment of a represen­tative office in São Paulo, Helaba has acquired expertise in advising corporate clients in respect of products and services for corporate lending and foreign trade finance, including long-term buyer's credit facilities, in one of the most important locations for German industry outside Germany. Supporting customers of the savings banks in entering Latin American markets is another crucial task of the new office.
The head of the São Paulo represen­tative office is Gabriel Steiner. Having joined Helaba at the end of 2016, he has been jointly responsible for setting up and launching the representative office. Steiner, a German and Brazilian dual national, has 16 years of professional experience in Brazil and was previously the deputy head of LBBW's local representative office.