22.06.2018
Klaus-Jörg Mulfinger to retire from Helaba's Board of Managing Directors by end of 2018
Klaus-Jörg Mulfinger (62) has informed the Board of Owners and the Supervisory Board of Helaba Landesbank Hessen-Thüringen that, for health reasons, he has decided to leave Helaba's Board of Managing Directors and enter into retirement by the end of 2018 at the latest.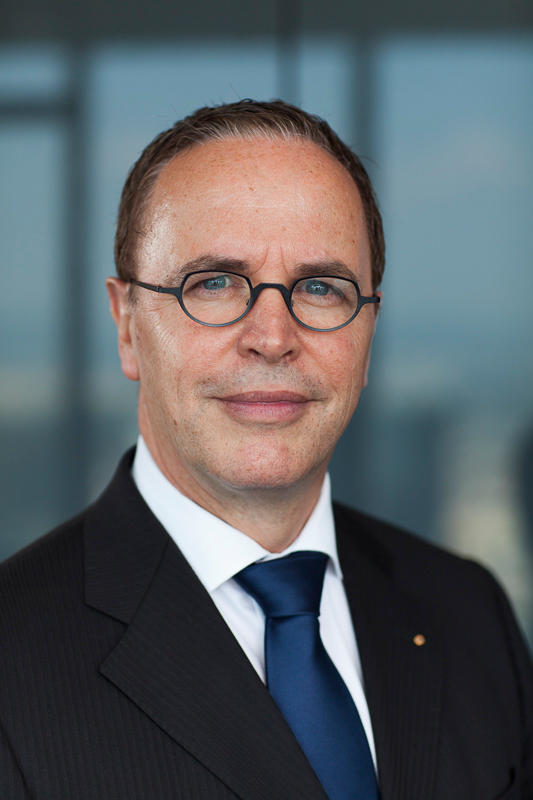 Mulfinger joined Helaba in 2013 and has been a member of the Board of Managing Directors since January 2015. A trained economist, he is respon­sible for Banks and Inter­national Business, Sparkassen Lending and S-Group Services, Sparkassen Support North and South as well as Landes­bau­spar­kasse (LBS) Hessen-Thüringen. Before joining Helaba, he was the Chairman of the Board of Managing Directors at Sparkasse Wetzlar.
"I very much regret Mr Mulfinger's decision, since Helaba will be losing a highly regarded expert for business with savings banks. I would like to wish him all the best for the next stage in his life and especially good health", said Gerhard Grandke, the Chairman of Helaba's Supervisory Board, in recogni­tion of Mr Mulfinger's contribution to the bank.